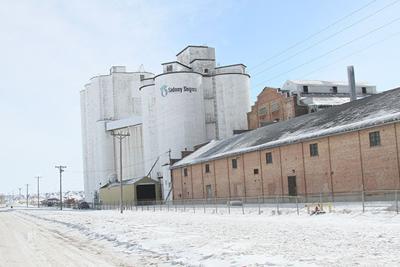 A contract has been put together between Sidney beet growers and American Crystal, but the growers are not happy about the deal.
"They came to us with a contract to start negotiations, but they didn't negotiate with us," said Don Steinbeisser Jr, Sidney's new factory director. "They're not treating us fairly."
Representatives of American Crystal were unable to return a phone call immediately Monday afternoon to respond.
Sidney is a good place to raise high-quality beets, and makes some of the best sugar in the world, Steinbeisser said, but the lack of fair negotiations has not been so good.
"We're happy to grow beets, but no one is happy with the numbers or with the way American Crystal is treating us," he said.
Under the contract, growers would get a $3.50 cut the first year; the second year, they would get a $4 cut and the third, a $4.50 cut. Steinbeisser noted that's $4 less than what they used to get.
"In my point of view, they are trying to make it to where, in the future, we just quit raising beets," Steinbeisser said. "They want us to just stop growing beets and quit so that it looks like it was our fault that the factory closed."
If the factory closed, American Crystal would retain the sugar allotment from Sidney. Steinbeisser believes that is their true aim.
"They want to move the beets to North Dakota to increase the factories over there," Steinbeisser said. "We're certainly not going to sit here and let it happen."
If the factory closed, it would be devastating to the region.
"It's a lot of jobs that would be lost, he said. "There were people coming by bus from Wolf Point everyday during campaign; and there's the taxes that Richland County and Sidney would lose…" Steinbeisser said. "The land value would decrease, the number of farmers would drop. It will be a disaster for eastern Montana and western North Dakota. I don't think it's right to do this and it's not a fair way to be treated."
He went on to add that people are nervous to speak up and cause a problem and make American Crystal mad or upset.
"People are scared to speak up," Steinbeissers said. "I'm not on the negotiations committee, but it's not fair what they're doing."