Fire at Minn-Dak Farmers Cooperative sugar beet plant near Wahpeton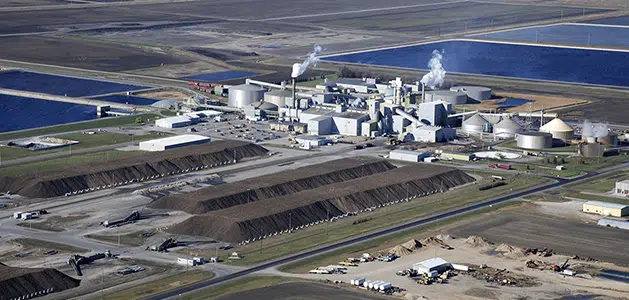 WAHPETON, N.D. (KFGO) – Fire departments from Dwight, Wahpeton, and Breckenridge put out a fire at the Minn-Dak Farmers Cooperative Sugarbeet Plant just north of Wahpeton Tuesday morning.
Dwight Fire Chief Andy Gregor told KFGO News firefighters responded about 5:30 a.m. to the fire in the boiler building, the highest part of the factory. Sprinklers helped contain the fire inside. Firefighters used hoses to put out the fire on the building's roof.
A statement from the cooperative said damage appears to be superficial and normal operations have resumed.
Richland County Sheriff Larry Leshovsky says there were two minor injuries to employees but no hospitalization was required.